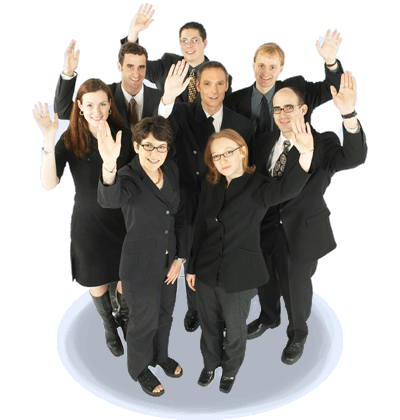 Last week I was in Palm Springs, CA for a vendor conference. I was looking forward to the content our vendor had in store as well as the opportunity to spend time outside of the office with some of my colleagues. Not to mention getting away from the cold and snow of Edmonton for a couple of days!
I've been back for a week and it's interesting what lasting impressions I'm left with. The content of the conference was extremely good: among the best I've experienced. I also thoroughly enjoyed spending time with several of my colleagues (evening drinks may have been involved). However, what has the left the largest resounding impression was my experience at the hotel.
The Hyatt Regency at Indian Wells understands how to make sure their guests come back to them. The Hyatt is in an area with no shortage of accommodation options. The hotel is surrounded by two exquisite golf courses and several other hotel and conference centres. It's not an overly fancy hotel (although very nice); but what stood out to me was the level of service exhibited by every person associated with the Hyatt.
In the course of my stay, I can honestly say that every hotel staff member I encountered said "Hi" or made some gesture of acknowledgement. House keepers, front desk staff, restaurant and lounge servers, gift shop attendants, concierge: everyone greeted me.
Even contractors (I'm assuming they were contractors because they didn't know where the bathrooms were) who were working on re-tiling a wall in the hotel coffee shop, greeted me and found a staff member to come to the counter to assist me.
Unfortunately for them, I have no plans to vacation to Palm Springs in the near future. However, if I happen to have a choice in accommodations when I do; without question the Hyatt Regency gets my business.
It's amazing how a simple word can change someone's experience.